...ella, ella, eh, eh eh...under my (argyle) umbrella....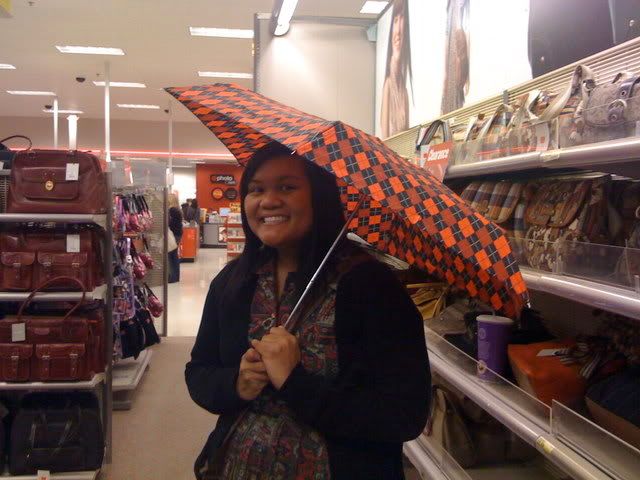 Found this wonderful find at Target in Coral Ridge Mall, located near Iowa City, Iowa. 
Iowa?! What the heck was I doing there?! Well, Amber and I were there for a my friend and fellow viscompadre, Stephen Emlund (check out his
site
) -- he got hitched! Anyway, Iowa is pretty okay. There were a lot of tall, good-looking men there. I saw plenty of argyle sweaters at the food court, too.